May we introduce…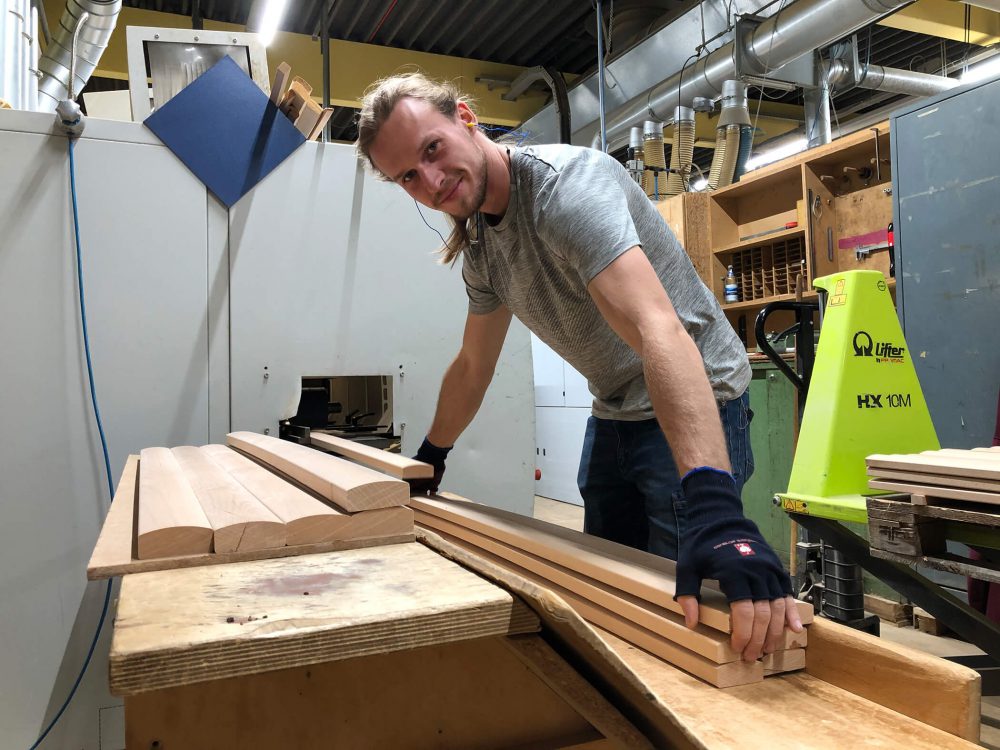 Welcome Fabian Birkmann!
We are happy to welcome our latest newcomer. Fabian is a wood expert in the making, as he will complete his training as a wood mechanic with us. After having successfully completed the 1-year vocational school for wood in Titisee-Neustadt, he can now start with the 2nd year of his apprenticeship and actively work in our production.
Fabian will be supervised by our trainer Christoph Booz and will gradually be introduced to the activities of a wood mechanic. Fabian has also got a mentor in the production department who serves as his contact person.
All the best, Fabian!
It's great to have you here!
Further information: Training as a wood mechanic
Further information: Training as a wood mechanic